North Korea launched what is believed to be a banned intercontinental ballistic missile (ICBM) towards the East Sea on Thursday, according to South Korea. Yonhap News Agency, marking the "end of its self-imposed moratorium on nuclear and long-range missile testing". Although Pyongyang conducted other missile tests this year, this test involved what appeared to be the most powerful missile North Korea had launched. The test comes at a time when the world's eyes are on Russia's war in Ukraine, which has just entered its second month.
"This launch is a brazen violation of several UN Security Council resolutions and unnecessarily heightens tensions and risks destabilizing the security situation in the region," White House press secretary Jen Psaki said in a statement. a statement.
The missile reportedly traveled 1,080 kilometers (670 miles), reached an altitude of 6,200 kilometers (3,850 miles) and flew for 71 minutes, according to the Associated Press. If confirmed as an intercontinental ballistic missile, the incident suggests North Korea has made significant progress in developing a nuclear weapons delivery system that could reach the United States.
"I suspect the payload for this particular test may have been a single representative dummy warhead to demonstrate maximum range," Ankit Panda, author of Kim Jong Un and the Bomb: Survival and Deterrence in North Korea, wrote on Twitter.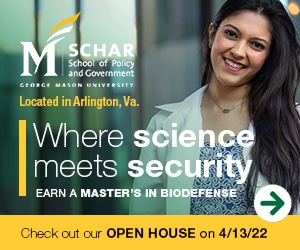 Japanese Prime Minister Fumio Kishida, upon arriving in Belgium for Group of Seven meetings on the war in Ukraine, called North Korea's launch "unforgivable recklessness".
South Korea, in a display of its retaliatory capabilities, launched missiles from the air, sea and land off its east coast in response. South Korean President Moon Jae-in said the launch represented a "violation of the suspension of intercontinental ballistic missile launches promised by President Kim Jong Un to the international community." Moon is expected to leave office on May 10 after losing in a close election to incoming President Yoon Suk-yeol. The new president has promised to be tougher on North Korea and to strengthen ties with the United States.
North Korea's nuclear arsenal has made "significant progress" in recent decades, according to Hans Kristensen and Matt Korda, both of the Nuclear Information Project of the Federation of American Scientists. Kristensen and Korda are the authors of Nuclear Notebook, published bimonthly in the Bulletin of Atomic Scientists. In their latest column on North Korea, they estimated that the country "may have produced enough fissile material to build between 40 and 50 nuclear weapons; however, he may not have gathered as many.
After North Korea's missile tests in 2017, the United Nations Security Council, of which the United States, Russia and China are permanent members, imposed dramatic sanctions on North Korea. Given the lines that have since been drawn in the war in Ukraine, cooperation on additional sanctions seems unlikely.
In the weeks leading up to Thursday's provocation, both the United States and South Korea grew increasingly concerned about the prospect of North Korea testing an ICBM. "The door has not closed on diplomacy," Psaki said in the White House statement, "but Pyongyang must immediately cease its destabilizing actions."